COVID-19 may have halted your travel plans for now, but that doesn't mean you can't prepare for your next vacation in the meantime.
One of the biggest problems when traveling is the worry of theft. Pickpockets can be found at many popular tourist destinations and identity thefts can steal information from your credit cards simple by walking by.
To protect your items, we've put together a list of one of the most affordable, simple and inconspicuous alternatives to a travel backpack–the money belt.
What is a money belt?
A money belt is a discreet belt with a hidden compartment concealed by a zipper. They're designed to stay tight to your body and are easy to hide under clothing.
Money belts are a great tool to prevent thieves from snatching valuable items such as your wallet or phone. An added bonus is that they're also a convenient way of keeping your belongings neat and organized.
There's a vast variety of money belts to suit the needs of any traveler. Let's take a look at 7 of our favorite money belts for travel.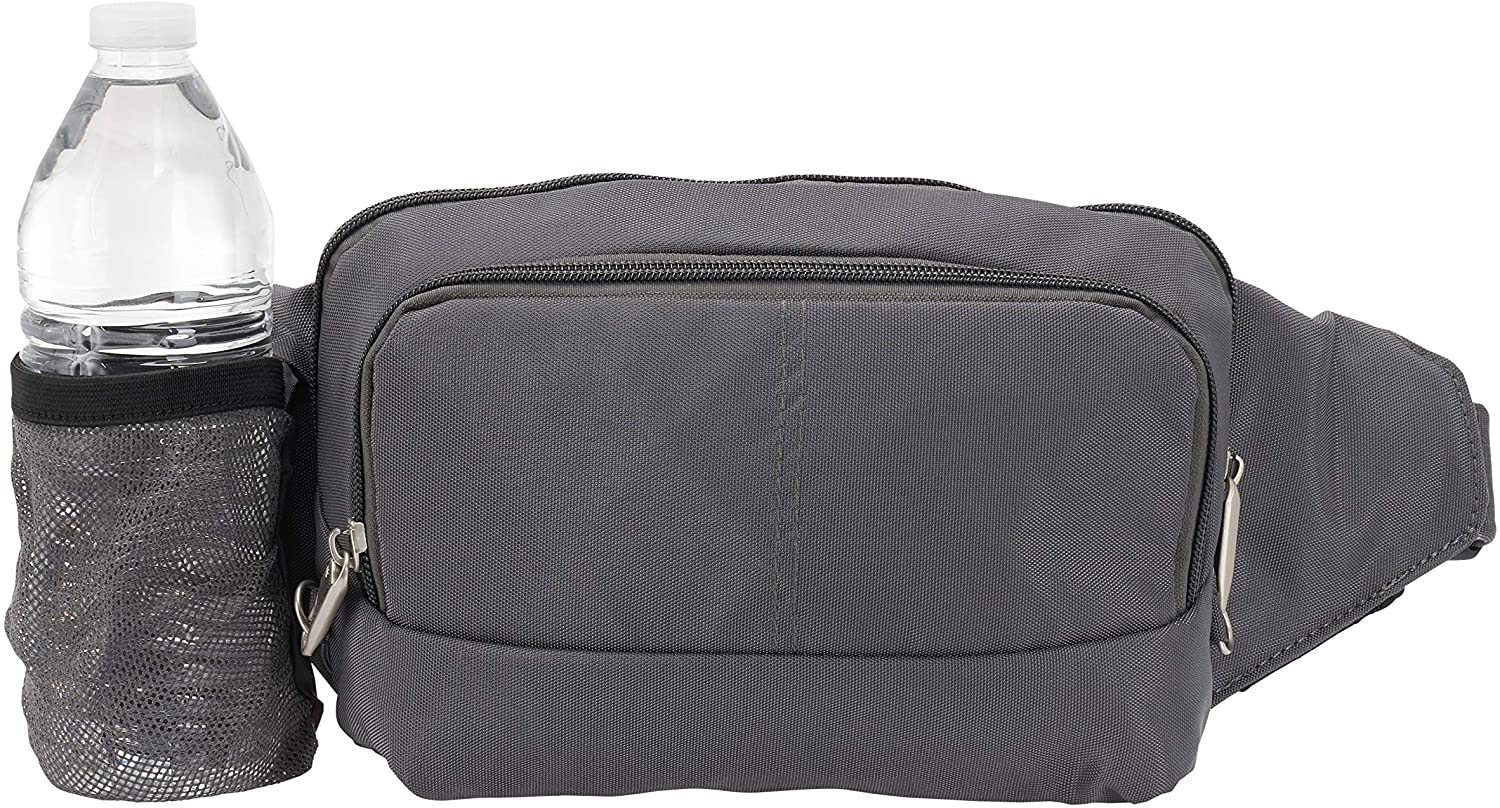 Though it may be a bit bulkier than the other belts on this list, it makes up for it by offering the functionality of a money belt with the convenience of carrying your water bottle. The Travelon Anti Theft Waist Wallet comes with locking compartments and anti-slash fabric to keep your valuables safe and secure.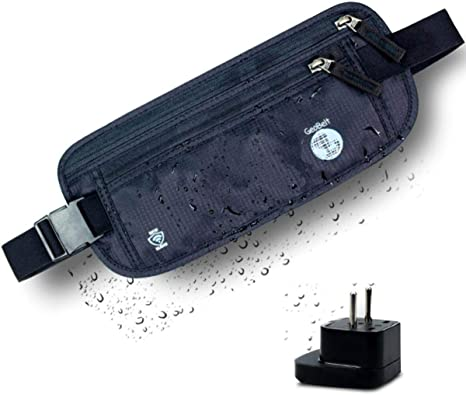 The GeoBelt Unisex Travel Belt sports a comfortable and breathable moisture repellent fabric to keep your skin cool and comfortable. It also comes with a variety of different sized compartments, making it easy to keep all of your items organized on your adventures.
This money belt also comes with a complimentary EU adapter for your on-the-go travel charging needs. If your travels are taking you abroad, this money belt is a must.
Designed as a literal 'money belt', this lightweight option allows you to conveniently stash important items on you completely inconspicuously. Even if a pickpocket does happen to target you, your valuables are completely concealed.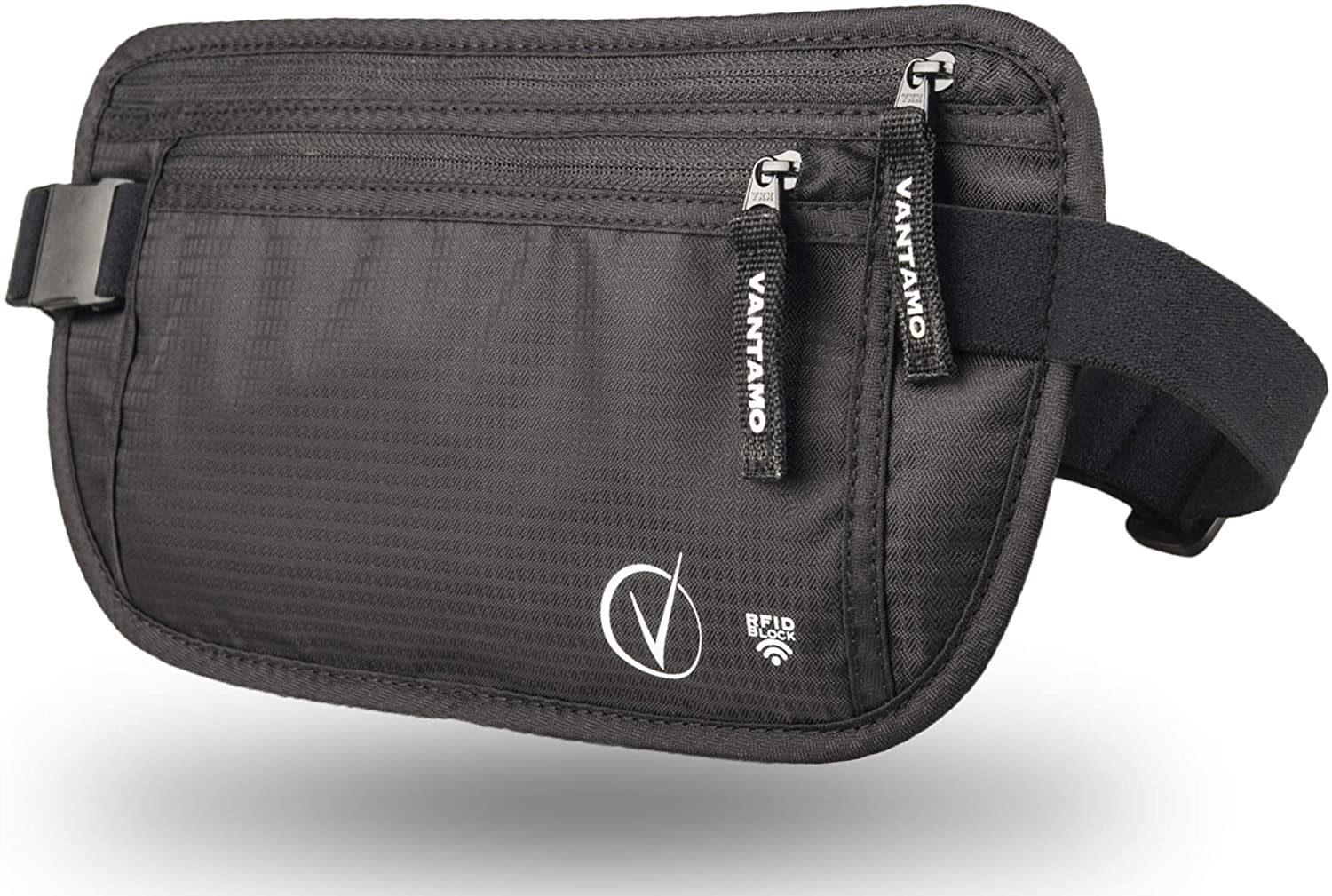 This money belt by Vantamo is a no-frills option that's both rugged and organized. The exterior is water resistant and the inside features specific pockets for your ID and credit cards. It also includes built-in RFID blockers, offering travelers peace of mind from potential identity thieves.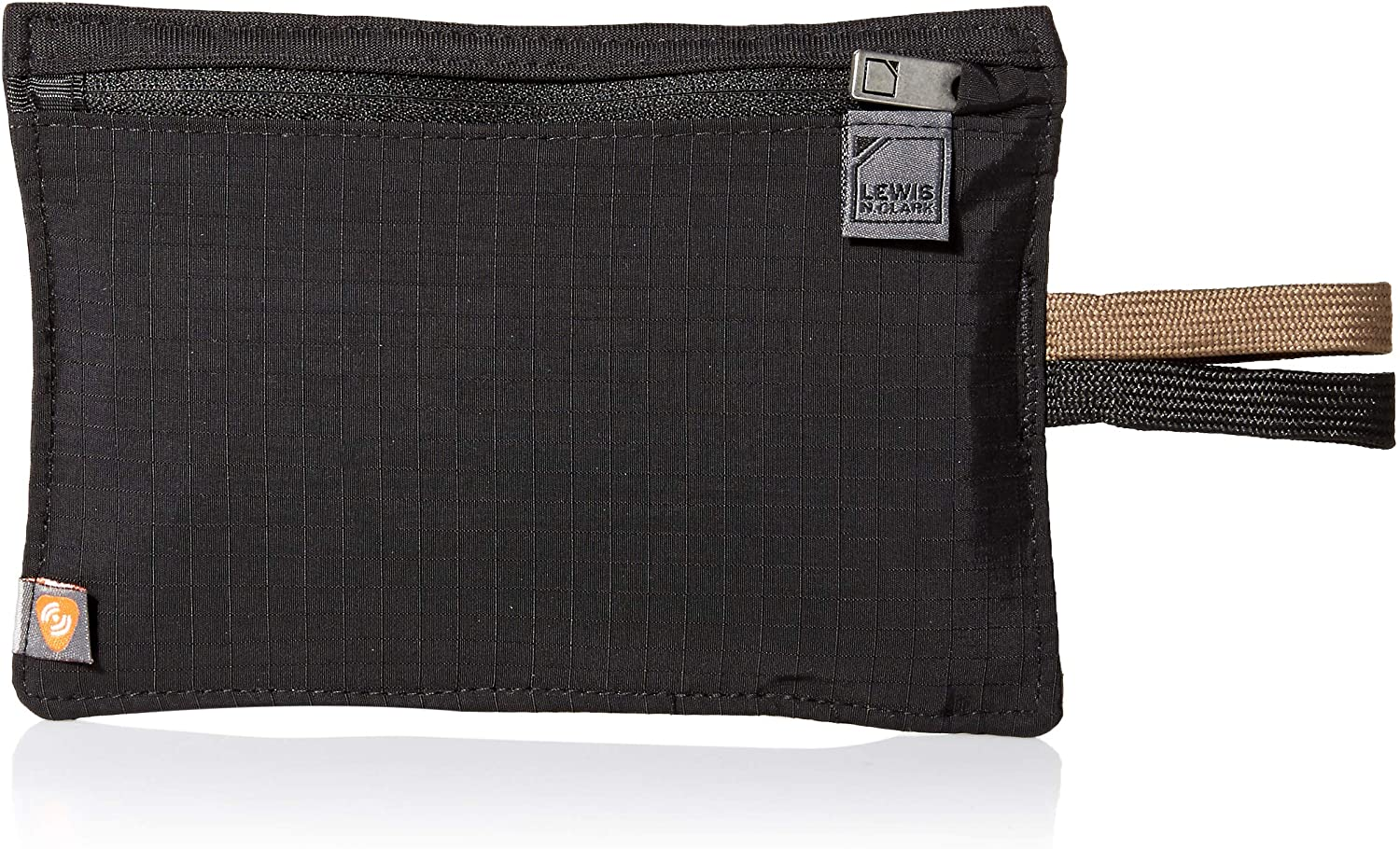 If you want the perks of a travel belt without all of the hassle of unclipping and removing the entire thing, check out the Lewis N Clark Travel Pouch. Unlike traditional money belts, this ones comes with loops that can be weaved onto your belt, making it easy to attach to whatever belt you choose to wear that day.
It also features three internal compartments that are RFID lined to protect your identity. This is convenient, since your cards can be kept safe from scammers virtually anywhere, as long as they're in the pouch.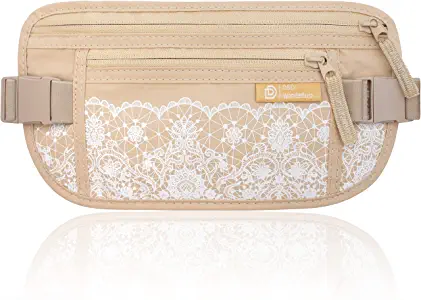 Built with water-resistant nylon, RFID blocking material and breathable soft elastic, this two pocket pack is the perfect combination of durable and comfortable. The D&D RFID Blocking Money Belt offers a lifetime guarantee, making it a safe investment for a lifetime of travel.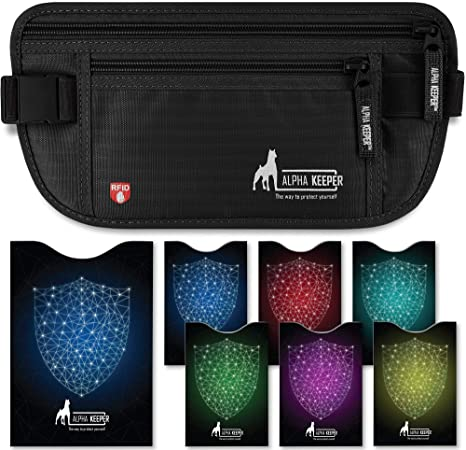 Built with safety in mind, the Alpha Keeper RFID Money Belt features 3 layers of RFID blocking protection. As if that wasn't enough, they also include 7 extra portable RFID blocking sleeves so your cards and IDs can stay secure even when they aren't in the belt.
This belt includes a 100% money back guarantee so if you aren't completely happy with it you can get your money back, no questions asked.